Man, just when things were really looking up our household got wiped out with a stupid cold this week. At first I thought my throat was just going crazy with allergies but when Matt, L and I all woke up completely under the weather on Tuesday I was proved wrong. Nothing like a cold to make you appreciate breathing through your nose! Anyway, we are all starting to feel a bit better (L seems back to himself completely), so hopefully I can get out and enjoy the beautiful weekend!
Now for this week's updates
Most popular recipe/blog post: The 30 Best Ice Creams to Make Without an Ice Cream Maker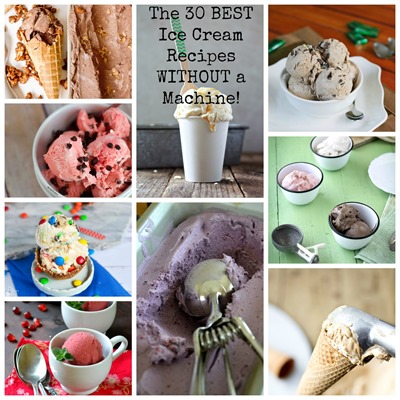 Three favorite things I pinned all week:
Chocolate Peanut Butter Ice Cream Pie from The Little Loaf
Bananas Foster Milkshakes with Bruleed Bananas & Salted Chocolate Sauce from Yes to Yolks
Toasted Marshmallow No Bake Cheesecake from Culinary Concoctions by Peabody
I hope that you are all having a wonderful weekend!