And just like that, it's Spring. Actually, we are even about to get some summer-like temperatures. It's basically practice for our trip to Florida next week (!!!!!!!). We've been planning this trip with family for what seems like eternity and I just can NOT wait. I'm not sure I really need to pack anything besides bathing suits. Okay, that's a lie. I have a ten-mile long list of things to pack for L. Apparently babies have a few needs of their own. Ha!
Other than that, we've just been trying to enjoy life. Lots of walks, trips to the park, swim classes and the like. There may be some challenges with having a baby, but everything is really just so much more fun. Who cares if I rush through 99% of my meals? Yesterday we took L with us to a super early dinner where he proceeded to light up the entire restaurant with his smiles. And the giggles, it doesn't get better than baby giggles.
Now for this week's updates
Most popular recipe/blog post: The 30 Best Ice Creams to Make Without an Ice Cream Maker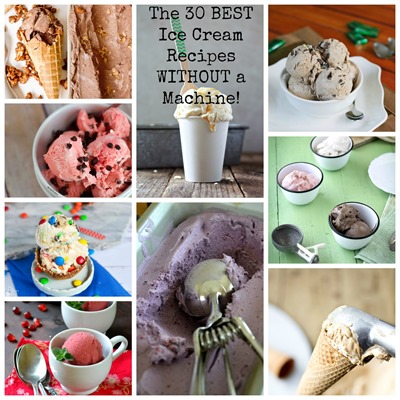 Three favorite things I pinned all week:
Banana Bread French Toast from Adventures in Cooking
Salted Caramel Snickerdoodle Bundt Cake from Sprinkle Bakes
Mocha Cake from Well Plated
I hope that you are all having a wonderful weekend!