Where do I even begin? So much has been going on around here that sometimes I feel like I'm running around with my head about to fall off. Normal?
We wrapped up the summer with my sister's amazing wedding (it was SO much fun and she was GORGEOUS), a couple of birthday celebrations for me (aka ice cream) and some fun family time. The unofficial start to fall has been crazy and hectic. Work on the house is going well but I sure wish we could make it go faster. Things are on track for the most part but as of now it looks like we will be moving at the end of next month. We've got a new roof, new plumbing, new electric… I'm just excited for new walls to come up and to start to see real progress.
The exciting event of this week, though, was L starting pre-school! It's just a short three-day-a -week program but it will be good for him (and me)! Now if only we could move into our house so the thirty-minute pre-school commute would shrink to three!
He kept asking me to take "more pictures" lol!
Oh and I almost forgot, we did a bit of a website update over here. The biggest changes that I'm really happy about are 1) a new searchable recipe index AND 2) the site is FINALLY mobile-friendly. I'm still working out a few kinks here and there, though, so if you have trouble with anything please let me know!
Now for this week's updates….
New recipe/blog posts:
Vanilla Ice Cream with Salty Candied Peanuts and Dark Chocolate
This week's most popular recipe/blog post: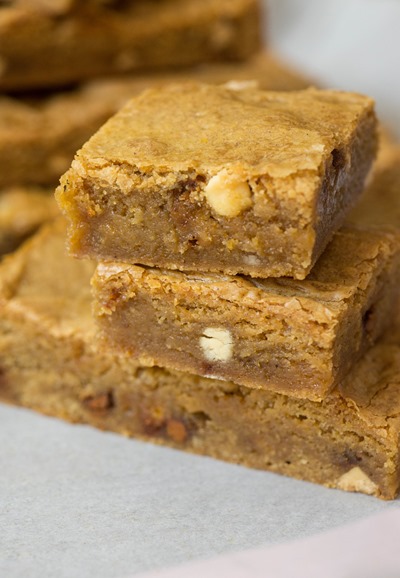 Five favorite things I pinned all week:
Oatmeal Lace Ice Cream from Two Red Bowls
Donut Gooey Butter Cake from Dessert for Two
Cinnamon Toast Crunch Cupcakes from The Crepes of Wrath
Pumpkin Coffee Cake Donuts from Baker by Nature
Apple Pie Cake from Foodess
I hope that you all are having a wonderful week!