Well, I think I am officially old.
My 28th birthday is on Tuesday and while I know that in the big picture that really isn't old, I certainly feel it.  After a late night out in the city last night, my body is just begging for a day of rest.  A big difference from when I moved to New York six years ago.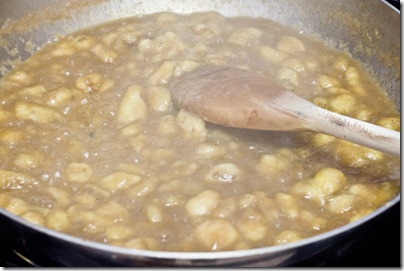 In fact, a lot of things have changed in those six years.  Jobs, twice.  Boyfriend turned fiance turned husband.  Sister turned real life best friend.* Studio turned one bedroom then into two.  Jean size.  Insecurities faded**.  Passions realized.  Parents seen more as equals.  Views on life.  Priorities.  Dislike of goat cheese to love of goat cheese.  Suits to chef coats.
*Well, that wasn't exactly a change, just more of a realization
**Some
It is actually amazing how much has changed but then again there is a lot that stayed the same.  Love of dessert.  Partner in life.  Balance of health and pleasure.  Love of family.  Drive, motivation, determination.  Heart. Morals.  Devotion to peanut butter, pumpkin, and fresh baked cookies.  Joy in baking for others.  Desire to eat only worth-it foods.  And of course, a love of frozen yogurt.
You knew I'd tie this recipe in somehow.  I've actually been meaning to make this recipe since the last frozen yogurt I made.  It just took most of the summer for me to remember to put the ice cream maker bowl back in the freezer.  Matt gets credit for that reminder.
This frozen yogurt is creamy and full of fudgy brownie chunks to add the perfect indulgent touch.  The only thing missing is a little peanut butter swirl but I figured I'd be better off if I made a dessert my husband would also eat.
Banana Brownie Chunk Greek Frozen Yogurt
Caramelized bananas and fudgy brownies make the best frozen yogurt!
Ingredients
3 large brown bananas cut into slices (about ¼ inch thick)
2 tablespoons light brown sugar, tightly packed
½ teaspoon cinnamon
1 teaspoon unsalted butter
1½ cups fat free plain Greek yogurt
2 tablespoons granulated sugar
⅓ cup fudgy brownie pieces, size based on preference
Instructions
Place banana slices, brown sugar, cinnamon and butter in a heavy duty saucepan over medium-high heat; cook until bananas and sauce are very thick, stirring occasionally; remove from heat
Place two thirds of the banana mixture in a food processor or blender and puree
In a large bowl, combine yogurt, sugar and pureed bananas; fold in remaining banana mixture and brownies
Place in refrigerator for one hour or until mixture has cooled
Once cooled, freeze yogurt in ice cream maker as directed by manufacturer's instructions
Serve immediately or store prepared frozen yogurt in freezer until ready to eat (allow to defrost and soften a few minutes before serving)
Notes
Already frozen ripe bananas will work just as well as fresh
This frozen yogurt isn't overly sweet making it the perfect base for a touch of hot fudge or
peanut butter sauce
and whipped cream
Oh, and beware.  This yogurt barely lasted a full day in my house.
You might also like:
Blueberry Chocolate Chunk Frozen Yogurt
Gingersnap Peach Crumble Ice Cream
Fudgy Brownie Ice Cream Sandwiches