This past week has been so busy including two birthday celebrations yesterday (my niece and good friend). I actually didn't get home until almost 11:30 last night which for me is insanely late. That all said, I'll be taking it easy today to gear up for another busy week. I still haven't gotten my second trimester "energy burst" so I very easily overdo it. I'm excited, though, because Thursday I'm heading to South Florida to see some family and then my best friends. I FINALLY get to meet one of the cutest babies ever and I'll be around to celebrate a couple of special 30th birthdays which makes me so happy. The Florida weather waiting for me seems like a special added bonus. I just hope that Matt can stand to take a few days off from Breaking Bad until I get back on Sunday.
Now for this week's updates:
Most popular product: Black and White Blondies
Current seasonal specials: Matzo Crack (almost gone!), Double Chocolate Peanut Butter Chip Cookies, Graduation Gift Basket
Most popular recipe/blog post: Mixed Berry Sauce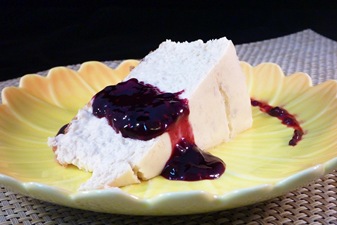 Five favorite things I pinned all week:
Blackberry Cinnamon Roll Cake from Bakers Royale
Cinnamon Roll Knots from Cinnamon Spice and Everything Nice
Strawberry, Lime, Cucumber and Mint Water from Back to Her Roots
Blueberry Oatmeal Cookies from Lady and Pups
Cinnamon Pull-apart Bread from Alexandra Cooks
I hope that you all have a wonderful weekend!