Happy weekend! This week actually few by and so much happened.
Good things started when my brand new niece, Ariel, was born last Saturday morning. We got to meet her just a few hours later and it was so different and wonderful to hold a brand new baby. It's been a while! If you follow me on Snapchat (@keepitsweet_ll) you can see just how big L is getting comparatively. I've been posting videos of him babbling (lots of "mamas" this week!) and making games of climbing chairs just to fall off of them. Never a dull moment around here.
L looking for his next adventure at our new gym class
In other news, I've been working hard on new recipes and making the blog more user friendly as well. All of the recipes from the last year and a half are now printer friendly (there were some problems before) and hopefully the rest of my archives will be converted soon as well. If you have any issues please let me know!
Also, thank you for the positive feedback on my renewed blogging inspiration. It feels amazing to get back into things with much more energy and excitement. I really can't wait to see what this brings.
P.S. Did you see this cookie dough I tried the other day? I got to meet the owner of DŌ (I now adore her) and she gave me a sample. It tasted pretty amazing and my friends are now huge fans as well.
Now for this week's updates….
New recipes on the blog:
Easy Honey Cake for Rosh Hashanah
Small Batch Chocolate Chip Cookies
This week's most popular recipe/blog post: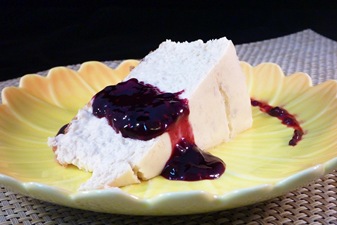 Three favorite things I pinned all week:
Double Chocolate & Peanut Butter Skillet Cookie from Port and Fin
Black and Tan Stout Cake from The Beeroness
Apple Pie Layer Cake from The Suburban Soapbox
I hope that you all have a wonderful weekend!