Happy weekend! We are heading up to Boston to for my sister's tea ceremony! It's the kick-off to a summer full of wedding celebrations and I'm so excited. Unfortunately it's a really short trip, so I won't get to eat my way through the city like I normally would want, but it will be fun. I'm just crossing my fingers that L is a good sport for the 4+ hour drive two days in a row! I'm going armed with books, crayons, stickers and snacks. On the drive back, we are even going to stop at an aquarium. Other than that, I'm hoping that half of each ride is a nap. Otherwise we might be listening to a lot of "Done." and "No." along the way!
Rainy day survival at a local play space! Fireman L to the rescue;-)
In the mean time, I promise another all-star ice cream recipe this week in time for Memorial Day Weekend! And if you need some other dessert ideas for Memorial Day, here are some favorites:
Lemon Cookies with White Chocolate Chips & Strawberry Buttercream
Speculoos Sundaes with Warm Blueberry Sauce
Lemon Raspberry Cheesecake Cups
No Churn Blueberry Crisp Ice Cream
Now for this week's updates….
New Posts on the Blog:
Chocolate Almond Butter Banana Cookies
This week's most popular recipe/blog post: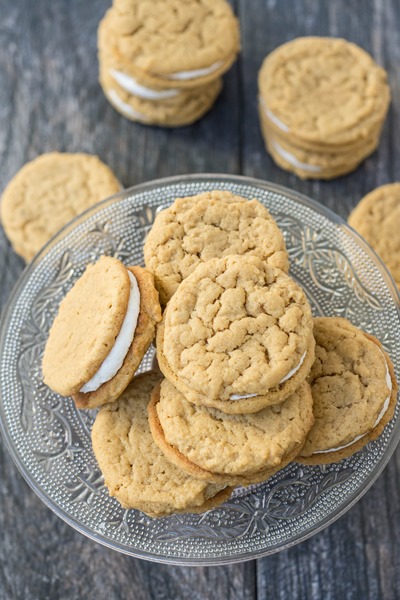 Five favorite things I pinned all week:
Trashy Treats from Cookies and Cups
Healthy Peanut Butter Skillet Cookie from Well Plated
Neapolitan Popsicles from Cooking Classy
Baked Blueberry Pancake "Cake" from Port and Fin
Peanut Butter & Jelly Pretzel Bars from The Brunette Baker
I hope that you all are having a wonderful weekend!