These past couple of weeks have been a whirlwind. Last weekend was my sister's bridal shower, a major high! I have a lot I want to share (menu, recipes, etc.) from the party… hopefully one of my favorite desserts from the event will be on the blog this week. The shower came together really well after months of planning and I'm so happy that my sister enjoyed it every bit as much as we hoped she would.
Jess and I at her bridal shower!
The last week has been a little less exciting with no big event to plan for and instead was filled with long days with a sick toddler. Poor L has been dealing with a never-ending cold of sorts. Between the medicine and lack of good play time, he and I are both so over it! Luckily we are back with my parents and sister this weekend (it's Jessica's fiancé's bachelor party!) so we have good company to distract us.
Now for this week's updates….
New Posts on the Blog:
Blueberry Crisp Oatmeal Cookies
This week's most popular recipe/blog post: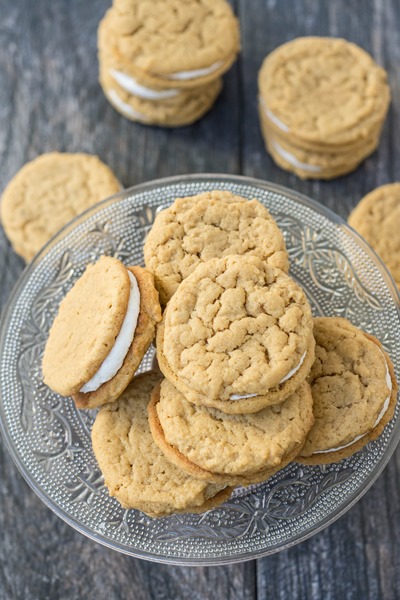 Five favorite things I pinned all week:
Malted Strawberry No Churn Ice Cream from The Whole Bite
Mint Chocolate Chip Cookies from Eat The Love
Rhubarb Pudding Cakes from Seasons and Suppers
Chocolate Chip Crumb Cake from Brown Eyed Baker
Brown Sugar Crumb Cake from Cookies and Cups
I hope that you all are having a wonderful weekend!