I've been wanting to make a variation of this sauce for a while now:  something that would take a scoop of vanilla ice cream to the next level (because let's face it, vanilla will never be chocolate), add texture and flavor to a slice of basic angel food cake, or be so pretty you want to put it on top of everything.
This Mixed Berry Sauce is made with blackberries, raspberries and blueberries.  It has a wonderful balance of sweet and tart as well as a lovely texture from the slightly decomposed berries.  Last weekend I served the sauce alongside my banana cheesecake and it was a huge hit.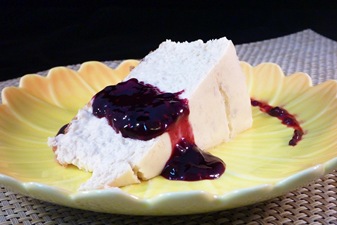 It was so easy to make that I will definitely make it again.  Whip it up and take it with you to a barbeque  to serve with store-bought pound cake (I won't tell) and vanilla ice cream.  Make it Saturday morning and pour it over fluffy pancakes or even greek yogurt.
Start by combining mixed berries, sugar and lemon juice on medium heat over the stove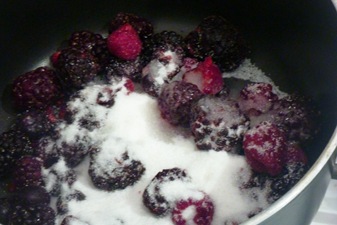 Stir occasionally and break down some of the larger berries with a spoon
Continue until all berries are slightly soft and a juice begins to form
Add cornstarch and stir in quickly
Turn the heat up to high and stir constantly until sauce reaches desired thickness
Mixed Berry Sauce
Easy Mixed Berry Sauce made with blackberries, raspberries and blueberries.
Ingredients
2 cups mixed berries (frozen or fresh)
⅓ cup granulated sugar
1 tablespoon lemon juice (or up to half a lemon to taste)
1 tablespoon cornstarch
Instructions
Start by combining berries, sugar and lemon juice on medium heat over the stove
Stir occasionally and break down some of the larger berries with a spoon
Continue until all berries are slightly soft and a juice begins to form
Add cornstarch and stir in quickly
Turn the heat up to high and stir constantly until sauce reaches desired thickness
Store in refrigerator up to 1 week
What would you do with this sauce? Drinking it IS an option;-)
You might also like: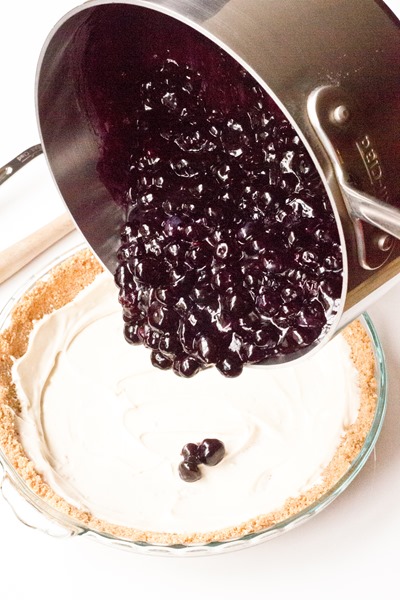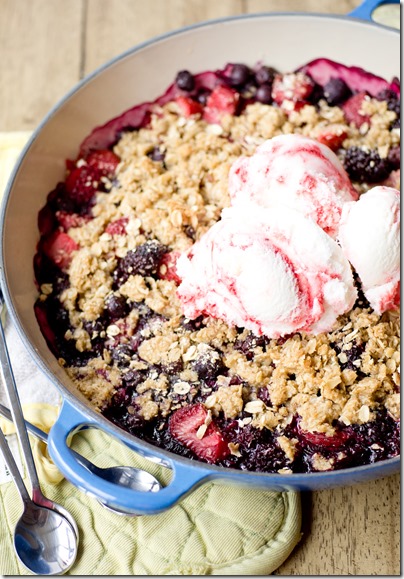 Speculoos Sundaes with Warm Blueberry Sauce