2015 was a big year for me. It started out slow on the blog as I was consumed with a newborn baby. But as L grew, I became more comfortable as a mom and found my blogging groove again. It felt good to put hard work into something I was passionate about and as I look back through the year of posts, I'm actually pretty proud of myself for all that I did. Take a look at reader favorites and mine as well. Let me know what yours was, too!

The ten most visited recipe posts from 2015:
10. Fresh Cranberry Chocolate Chunk Brown Butter Cookies – Many readers have made and loved them.
9. How to Make Salted Caramel Without a Candy Thermometer (gf)– I make this recipe ALL the time.
8. Easy Low Fat Pumpkin Sheet Cake– Super easy and only a few ingredients needed!
7. No Churn Lemon Ice Cream (gf) – So refreshing!
6. Peanut Butter Caramel Candy Cups (gf) – Not surprising at all, look at those babies.
5. Peanut Butter Oatmeal Cookie Dough Balls – Easy, healthy and no-bake!
4. Pink Champagne Cake Pops– One of my very favorite party treats!
3. The 30 Best Ice Cream Recipes to Make Without an Ice Cream Maker – Great round-up from KISD and others.
2. Mixed Berry Sauce (gf) – Year after year, this is always a reader favorite!
1. No Churn Cookie Butter Ice Cream – I clearly need to make this again soon!
My ten favorite recipes from 2015:
10. Lemon Truffles (gf) – I know, lemon AND white chocolate in my top ten. That speaks volumes for this recipe!
9. Mini Pumpkin Chocolate Chip Cookies – I've gotten great feedback from friends and readers on this cookie.
8. Oreo Pound Cake with Chocolate Cream Cheese Icing – This cake was such a hit that it was requested for multiple birthdays this year.
7. Drumstick Ice cream Cake – This was so much fun to make and eat. 
6. Milk Chocolate Tart with Peanut Butter Pretzel Crust – Only four ingredients and no-bake but decadent and fancy at the same time!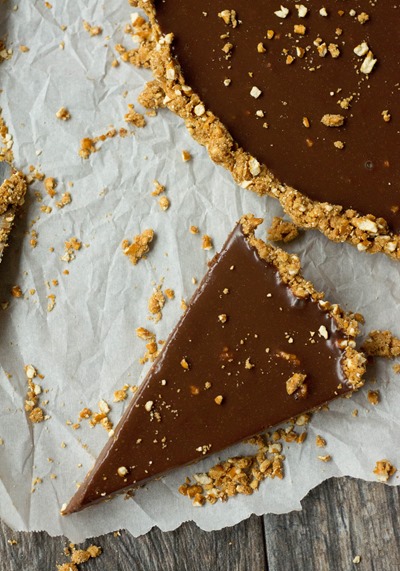 5. Gingersnap Peach Crumble Ice Cream – Don't forget the brown butter and bourbon in there.
4. Blueberry Crisp Ice Cream (gf) – Let's just say that the calories I burned breastfeeding were well-used.
3. Peanut Butter Caramel Bars – Peanut butter, caramel and chocolate. Need I say more?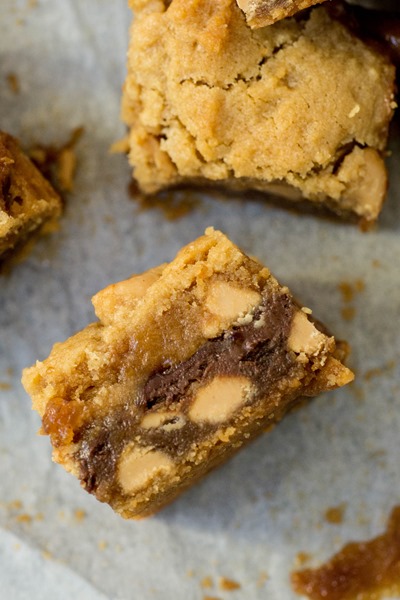 2. Brown Butter Banana Cake with Brown Butter Cream Cheese Icing – One of the best cakes I've ever made, no question.
1. Fudgy Mocha Chip Brownies with Espresso Sea Salt – My new go-to brownie recipe and one I've now made many times.
You might also like:
The Top Keep It Sweet Desserts of 2014
The Top Keep It Sweet Desserts of 2013
The Top Keep It Sweet Desserts of 2012
The Top Keep It Sweet Desserts of 2011