Mini dessert parfaits layered with graham cracker crumble, peanut butter marshmallow mousse, milk chocolate ganache and toasted marshmallows!
I haven't posted any s'mores recipes for you this summer, I was waiting until I had something extra special.  These little parfaits… they certainly are that!  Peanut butter and milk chocolate play starring rolls, but the other classic s'mores components are here and prominent.  There is marshmallow infused into the peanut butter mousse (gotta love marshmallow fluff!) and then toasted marshmallows top each adorable shot-glass dessert.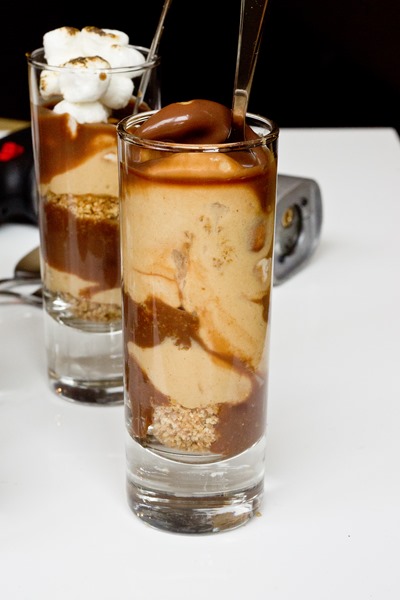 I couldn't resist digging into one for… you know, the good of the photo shoot.  Ha, who am I kidding?  I just couldn't resist.