It seems everyone has some mixed feelings about 2016. The year definitely had its challenges but I'm now choosing to look back on all the good. I've recently been reminded how lucky I am to have such a wonderful and supportive family. L brings me constant joy (and headache as only a two-year old can), we renovated and moved into a house that's now starting to feel like a home, and we have friends, new and old, that we can truly count on. Beyond that, it's really just all the "stuff". So on that note, I'm looking back on all the good that happened this year, including some of my favorite sweets, to share them with you. Some of the reader favorites have been constant year-to-year, but there are a couple of new ones. And for me, well, you know that I love ice cream. It' can't come as a surprise that I included multiple frozen sweet treats in my top ten list.
I hope this new year brings you and your families health and happiness.

The ten most visited recipe posts from 2016:
10. Drumstick Ice Cream Cake – I loved making AND eating this cake!
9. Lemon Truffles (gf)– These are one of the prettiest treats you can make!
8. Mini M&M Cookies – These disappeared at L's first birthday party.
7. One Bowl Pumpkin Blondies – I make these every year!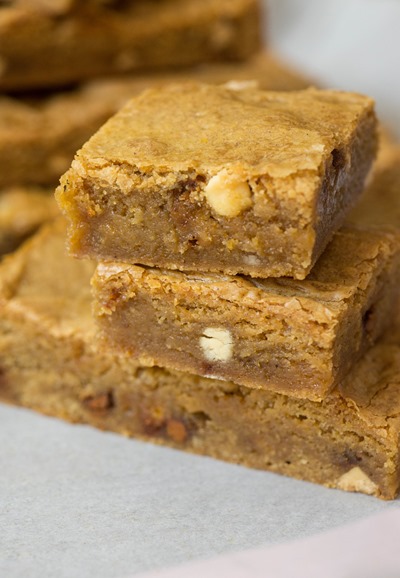 6. No Churn Cookie Butter Ice Cream – Currently Craving!
5. Small Batch Chocolate Chip Cookies – Perfect for a quick cookie-craving fix!
4. Peanut Butter Chocolate Chip Lactation Cookies – A breastfeeding mom's best friend!
3. Pink Champagne Cake Pops– I adore these so I'm glad you to too!
2. Fluffernutter Cookies – One of the best peanut butter cookie recipes!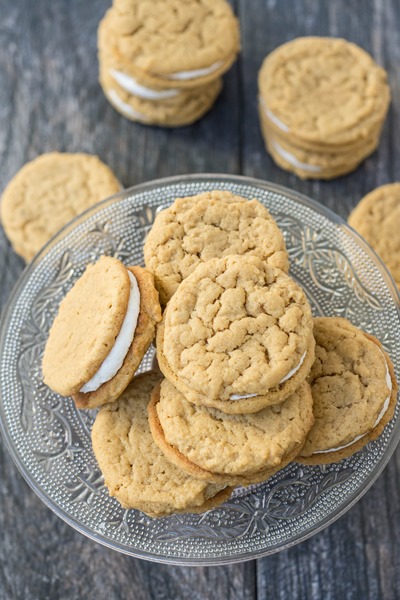 1. Mixed Berry Sauce (gf) – So simple but this is always a reader favorite!
My ten favorite recipes from 2016:
10. S'mores Layer Cake – The frostings for this cake are everything!
9. Double Chocolate Chunk Ice Cream – It might sound simple, but this no-churn recipe tastes anything but!
8. Lemon Raspberry Cheesecake Cups – These are creamy, refreshing and oh so cute!
7. Chocolate and Pistachio Cookies – These bakery-style cookies are my secret to making friends!
6. The Fudgiest Fleur de Sel Brownies – An instant crowd and chocolate craving pleaser!
5. Graham and Milk Chocolate Ice Cream – My second favorite ice cream of the year, I can't wait to make this again!
4. Peanut Butter Cup Football Cake – Hands down, the best cookie cake I've ever eaten!
3. Banana Pudding with Peanut Butter Cream – Inspired by a favorite vacation dessert, this was a huge hit at a dinner party we hosted!
2. Brownie Krispie Treats – One of the most fun recipes I made all year and such a showstopper!
1. Peanut Butter Chocolate Covered Pretzel Ice Cream – I made and ate this ice cream on repeat, a serious favorite!
You might also like:
The Top Keep It Sweet Desserts of 2015
The Top Keep It Sweet Desserts of 2014
The Top Keep It Sweet Desserts of 2013
The Top Keep It Sweet Desserts of 2012
The Top Keep It Sweet Desserts of 2011